AT THE HOTEL REGINA YOU WILL FIND VERSATILE, LIGHT-FILLED SPACES THAT WILL MAKE YOU FEEL AT HOME. HAVE BREAKFAST WITH NATURAL LIGHT, ENJOY A GOOD BOOK IN OUR LOBBY, OR SIT AND LISTEN TO OUR CAREFULLY SELECTED CLASSICAL MUSIC.
El Patio
Right in the centre of Barcelona, we have a versatile space on the main floor of the Hotel Regina. It's called El Patio, and it's an outdoor restaurant filled with plants. This is mainly our "oasis" for breakfasts, but it is also the place to rent if you need to make business presentations or hold private events.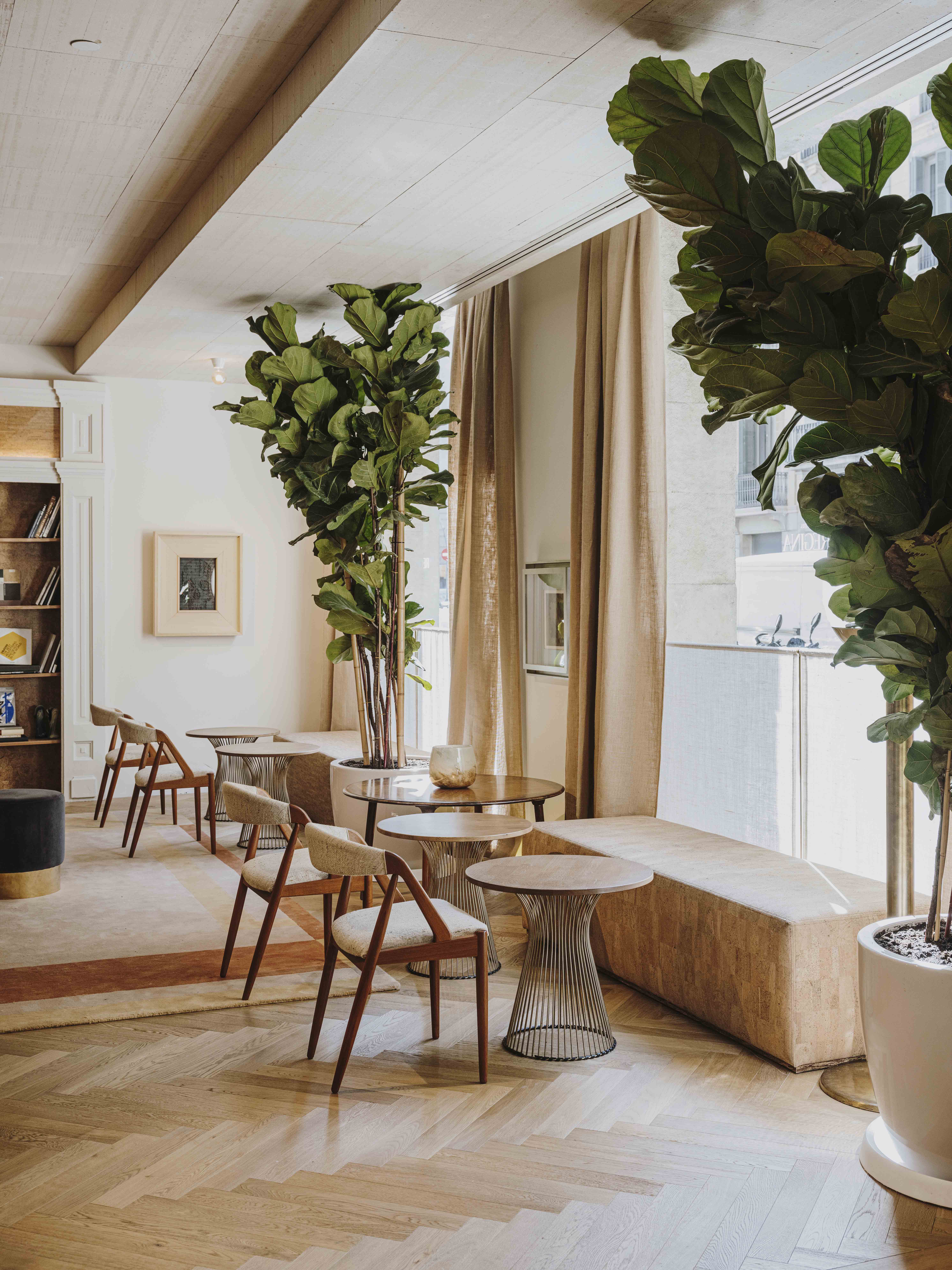 El Lobby
Completely renovated and with the hope that we can enjoy it together, guests and locals. A decorative proposal by Lázaro Rosa-Violán designed to be in a relaxed atmosphere working on your computer, having a quiet drink with friends, or simply, to be the stop you choose when you head to the centre to go to a museum, concert or any other plan.
If you come here you'll notice that classical music invades everything, there are dozens of sockets and the wifi works like lightning...
Appetising, isn't it?
La Esquina
Just a few steps from the hotel we have this recently refurbished canteen, where you can have breakfast, try gourmet sandwiches or top salads, and enjoy the best speciality coffee. All 100% artisan and quality.